https://en.bloguru.com/JapaneseSake_AllJapanNews
Hashtag "#covid19" returned 0 results.
introduction
By All Japan News,Inc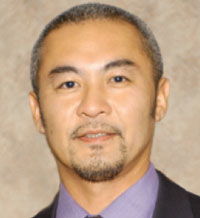 Yuji Matsumoto
Master Sake Sommelier
Finalist of the 2nd World Sake Sommelier Competition. Graduated from Keio University Faculty of Law, Department of Political Science. Worked for Nomura Securities for 10 years. Former president of California Sushi Academy Former chief of planning dept. at Mutual Trading. Currently working for Kabuki Restaurant Corp. as a Beverage Manager of Sake.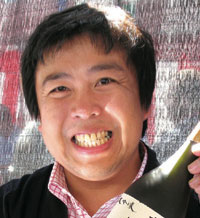 Kosuke Kuji
Fifth Generation / Brewery Owner
Nanbu Bijin, Inc.
Born May 11, 1972. Entered Tokyo University of Agriculture's Department of Brewing and Fermentation. In 2005 became the youngest person ever to receive the Iwate Prefecture Young Distinguished Technician Award. In 2006 was selected to be a member of the board of trustees of his local alma mater, Fukuoka High School. Currently is featured in a number of media outlets including magazines, radio, and television.
*Positions of Public Service: Chairperson, Cassiopeia Corporation Youth Conference; School Board Member, Fukuoka High School, Iwate Prefecture, Vice-Chairman, Technology Committee, Iwate Prefecture Brewers and Distillers' Association.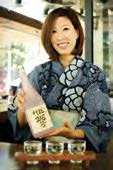 Ayaka Ito
Owner of BESHOCK Ramen Sake Bar
Born in Nagoya, Aichi prefecture. Started going abroad including the US, Canada, and South Korea to study and deepen knowledge while still in high-school. Encountered with Japanese sake in Tohoku, while being involved in a long-term volunteering activity for the Great East Japan Earthquake. Sake of Miyagi, a famous region for sake making, was so impressive- "I didn't know such delicious domestic sake existed in Japan!" BESHOCK was opened in San Diego to let the world know the goodness of Japanese sake and Japanese cuisine for a responsibility as a specialist/Sake sommelier.

Ryuji Takahashi
Regional Sake Specialty Store "Ji Sakeya" Owner, Master Sake Sommelier, Shuto-Meijin, and the charismatic guru of ordinary sake.
Plans and manages events and seminars with his own unique flare to introduce the appeal of Japanese sake and cuisine, unaffected by the latest trends, while managing a jizake retail store.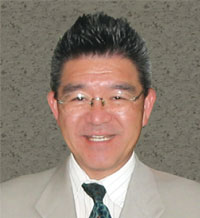 David Kudo
Sake Sommelier
Master Sake Sommelier
President, All Japan News Inc.
Born Kita-Akita City, Akita Prefecture. Took over as Executive Officer of the Japanese Food Trend News founded in 1991, when the predecessor was assigned back to Japan. Currently distributed as Japan Restaurant News (20,000 issues published electronically) in North America, Japan, and Southeast Asia.
calendar
2280
2278
06
2021
<
2021.6
>
| S | M | T | W | Th | F | S |
| --- | --- | --- | --- | --- | --- | --- |
| | | 1 | 2 | 3 | 4 | 5 |
| 6 | 7 | 8 | 9 | 10 | 11 | 12 |
| 13 | 14 | 15 | 16 | 17 | 18 | 19 |
| 20 | 21 | 22 | 23 | 24 | 25 | 26 |
| 27 | 28 | 29 | 30 | | | |
No blog posts found
If you are a bloguru member, please login.
Login
If you are not a bloguru member, you may request a free account here:
Request Account