We are pleased to announce that we have an officially registered trademark of the logo and name of Opinion Stand ®. Which is our easy-to-use-system for helping business owners measure how well they are performing in the eyes of their customers.

Learn more about our state-of-the-art system at https://opinionstand.com.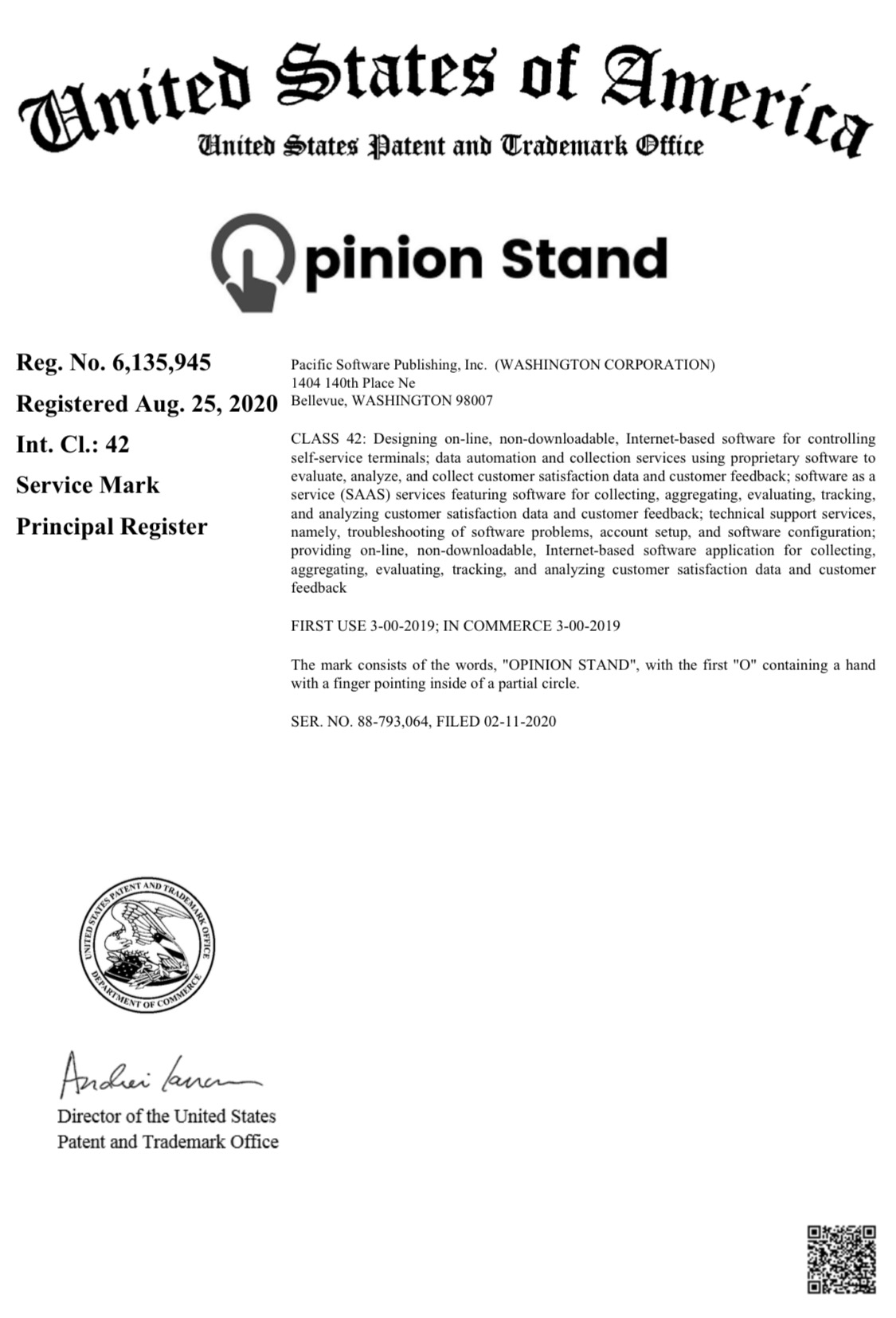 ---
Pacific Software Publishing, Inc.
1404 140th Place N.E., Bellevue, WA 98007
PSPinc Creates Tools For Your Business
Pacific Software Publishing, Inc. is headquartered in Bellevue, Washington and provides domain, web, and email hosting to more than 40,000 companies of all sizes around the world. We design and develop our own software and are committed to helping businesses of all sizes grow and thrive online. For more information you can contact us at 800-232-3989, by email at info@pspinc.com or visit us online at https://www.pspinc.com.
---

#PacificSoftwarePublishing #PSPINC #WebandEmailHosting #SeattleBellevue #SoftwareDevelopment #WebDevelopment #ApplicationDevelopment #Bloguru